CBT Honored With the 2023 CRN® IoT Innovators Award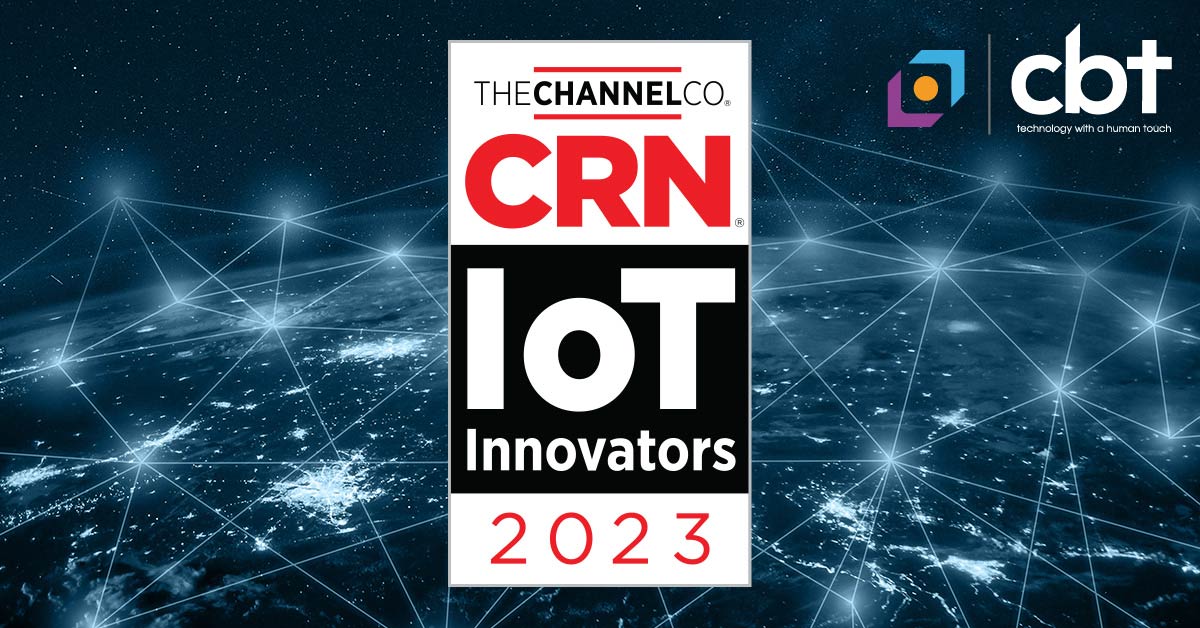 We are excited to announce that CRN®, a brand of The Channel Company, has named CBT one of its 2023 IoT Innovators Award winners.
CRN's seventh annual IoT Innovators Awards honors North American solution providers that are driving IoT innovation forward. The organizations on this list recognize the enormous potential of IoT and have integrated cutting-edge technologies into their portfolios.
IoT solutions are a pivotal technology that propels digital transformation by bridging the gap between the physical and digital world and between information technology (IT) and operational technology (OT). Owing to its capacity to generate new sources of data, mitigate risk, and provide real-time performance updates, IoT has emerged as a significant contributor to contemporary business initiatives. The recipients of this year's IoT Innovators Awards have demonstrated their leadership in the industry by devising innovative IoT solutions that expedite time-to-market planning and deliver the utmost value-add to their customers' IoT investments.
Over the last year, CBT has continued to deliver IoT solutions through an expanded ecosystem of partner relationships focused on key verticals such as manufacturing, energy, construction, and medical. Taking advantage of the explosion of data and the growth of AI, CBT has doubled down on solutions in Vision AI and core-to-edge data analytics. Utilizing core AI partners like HPE and NVIDIA, CBT is helping customers to innovate and capitalize on data at the point of genesis to drive enhanced business outcomes.
"CBT is honored to receive the CRN IOT Innovator Award. It is with great pride that CBT has earned this prestigious award for the seventh consecutive year," said Rob Schaeffer, President, and COO of CBT. "We work hard to innovate IOT solutions that provide our customers with solutions that modernize and optimize their businesses. Through technology aggregation, we create efficiency and cost savings while advancing innovation. We will soon learn that IOT will play a critical role with AI/ML/DL and the next generation of technology advancements."
"The 2023 winners of CRN's IoT Innovators Award have been recognized for their exceptional IoT solutions," said Blaine Raddon, CEO of The Channel Company. "These organizations have demonstrated remarkable proficiency in overcoming various challenges and have emerged as trailblazers in the fields of IT and OT. By offering innovative solutions, they have enabled their clients to outperform their competitors and establish themselves as leaders in their respective industries."

The IoT Innovators Award list is featured online at www.crn.com/IoTinnovators.
Check out all of CBT's accolades on our achievements page!