Industrial IoT Safety Suite - Hardware & Software Solutions
Ensuring Frontline Workers Return Home To Their Families
In the US, there are over 15 workplace deaths per day and preventable workplace injuries are on the rise. In addition to the incalculable toll these incidents put on US families, worker illness, injury, and death cost businesses an estimated $3T per year.
CBT offers a suite of Industrial IoT hardware and software solutions to combat these concerning trends. Together with our industry-leading partner ecosystem, we work to keep your team and family safe, while increasing productivity and lowering costs.
Discover what it takes to get your frontline workers connected and how you can ensure a smooth rollout and improve the adoption of Connected Worker solutions by watching our on-demand webinar below.
Redefining Industrial Safety Solutions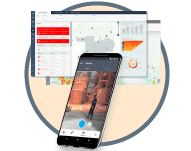 Software & Services
Safety Control Center
Purpose-built IIoT platform
Device management
Analytics engine & reporting
Infrastructure
Compute, storage, networking
Cloud or on-premise
OT/IT convergence
Integration services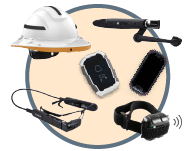 Smart Devices
Wearables, tablets
Smart tags, glasses, phones
Bio-tracking bands
Intrinsically safe options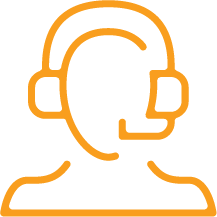 Communication & Location Services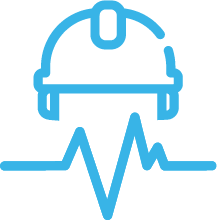 Overexertion & Fatigue Mitigation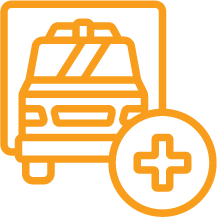 Workforce Protection & Development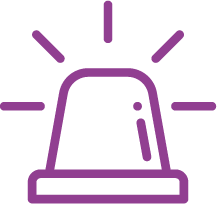 Environmental Detection & Management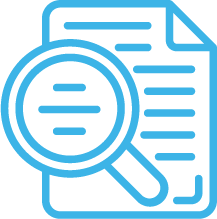 Compliance, Analytics & Reporting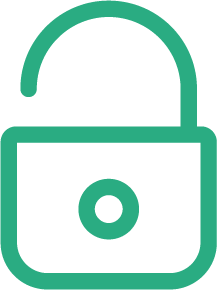 Connectivity, Cybersecurity & IT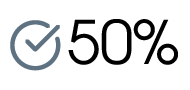 reduction in lost time to OSHA reportable incidents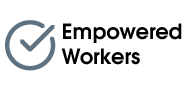 via collaboration and knowledge share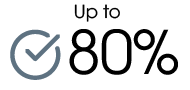 reduction in EMS response time for critical incidents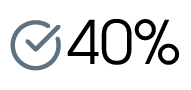 reduction in Workers' Compensation Insurance costs
Our Industrial IoT Solutions Are:
Comprehensive & impactful
Top connected worker safety & productivity use cases include:
Real-time situational awareness
Lone worker safety
Evacuation & emergency response
Remote expert
Training
Easy to use & personalize
Flexible deployment options with out-of-box and adaptable settings and reports, such as:
KPIs
Locations
Sensor Readings
Audit Trails
Zones
Contact Trees
Contact Tracing Tables
Interoperable & integration-ready
A growing set of devices, APIs, SDKs, and protocols connect across OT, legacy enterprise systems, and emerging tech: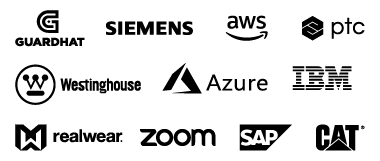 Real-World Industrial IoT Safety Examples
The combination of CBT and our partners' devices and software can be applied in an infinite number of customizable scenarios. These are only a small sample of the possibilities.
Scenario 1: Fallen Worker
When an incident occurs, the system automatically saves the video footage and alerts the control center. They can then review the anomaly, determine the cause and provide an expedited resolution. With machine learning, the solution continuously improves its accuracy based on the input of key personnel.
This solution has real-world applications across a multitude of industries such as Oil & Gas, Energy, Utilities and Manufacturing, where safety and compliance are top priorities.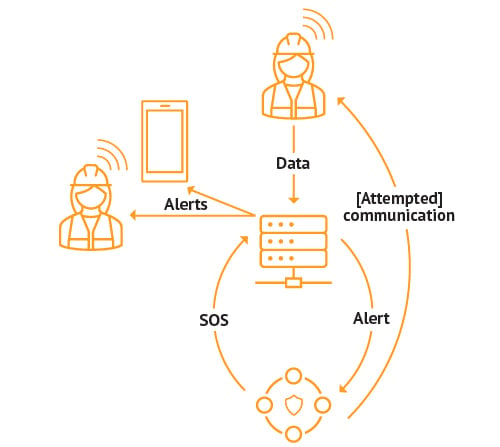 Scenario 2: Toxic Spill
A worker sends an image or a video of a spill to the Safety Control Center.
A safety officer uses this information to set a lockout boundary.
Workers inside the boundary are alerted to evacuate. Workers approaching the boundary are alerted to change course. This is done automatically by the IIoT software platform once the lockout area is established via the easy-to-use user interface.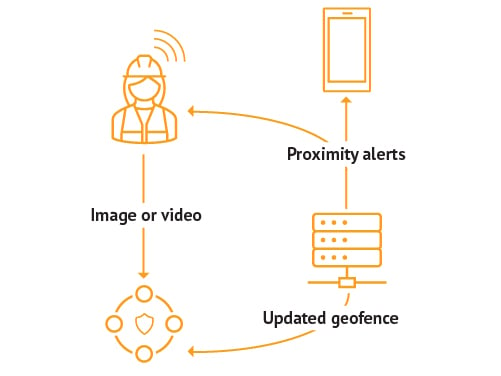 Data is collected by connected wearable devices and mobile devices. This information is analyzed by the IIoT software platform and sent to the Safety Control Center.
If there are any dangerous conditions requiring alerts, the IIoT software platform communicates these to all devices in the affected area. A safety officer can then respond as appropriate, setting new geofence boundaries in real-time or initiating communication with nearby workers.