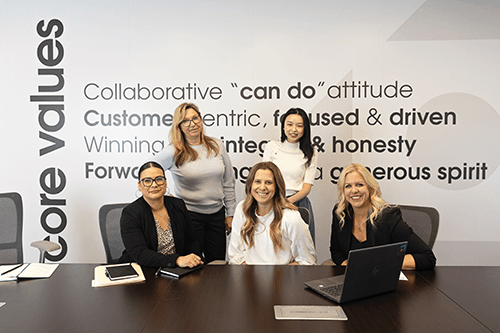 Quite possibly the best place you will ever work!
CBT is completely focused on providing excellent customer service. Our primary means of doing so is by hiring people that have a "customer-first" mentality coupled with the right skill sets for the job.
CULTURE
We value diversity, collaboration & creativity
FINANCE
Earn competitive pay & robust savings plans
HEALTH
Access to healthcare benefits
PAID TIME OFF
Take time for what matters
PROFESSIONAL DEVELOPMENT
Enhance your skills to advance your career
DISCOUNTS
Exclusive partner employee programs from HP Inc., Ford and more
Search, find and apply for job opportunities at CBT. Click below to view our current job listings.
Not Finding What You're Looking For?
Share your information and we will contact you if new opportunities fitting your qualifications become available.
Equal Opportunity Employer: CBT is an equal opportunity employer. It does not discriminate on the basis of age, gender, race, color, national origin, religion, marital status, disability, or veteran status.