Kelly Ireland, Founder, CEO & Chief Technology Officer
CBT Founder, CEO, and Chief Technology Officer, Kelly Ireland, has been involved in the IT industry since 1976 and in the reseller industry since 1984. A self-professed "techie," Kelly started her career as an IBM RPG II and RPG III programmer. Since then, she has dived head first into every technology available – ever working to find and develop the most effective solutions for her customers.
Kelly founded CBT (formerly CB Technologies, Inc.) in 2001 in the spare bedroom of her small home, in the cul-de-sac of an LA suburb. She was a single mom starting a business in the highly male-dominant technology industry, but she knew she had an angle for success. Working her way up through the corporate ladder in several companies, Kelly always had the feeling "there was a better way." So, she risked everything she had to start a business based on two simple principles:
Cater to your customers and make them feel special (because they are)
Appreciate your employees and they will appreciate you
Spoiler: her gamble paid off!
CBT excelled for 15+ years as a value-added reseller (VAR) with a focus on unparalleled client service. However, having a keen eye for technology trends, Kelly assessed the impending changes in the IT industry in 2015 and saw a need for drastic change. Thus, she began augmenting her engineering team, building up the internal expertise and external partnerships necessary to revolutionize CBT's offerings and become one of the first companies to make the difficult transition from VAR to systems integrator and IT/OT domain expert integrator.
I founded CBT in 2001 to leverage all the things I'd learned from two decades' work implementing corporate enterprise solutions. I knew I could make a difference—and that I'd apply the best practices not just in technology—but in managing people, too. So I decided to create a company that would offer the employees the optimal life-work balance.

Kelly Ireland

Founder, CEO & Chief Technology Officer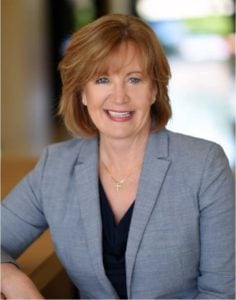 Since that time, CBT has evolved into an award-winning IT solutions provider with a roster of Fortune 50 clients. Kelly's leadership and vision has led to many accolades, including the 2015 HP PartnerOne Solution Provider of the Year Award for Cloud, CRN's prestigious Triple Crown Award in 2016 and 2019, nine consecutive Boeing Performance Excellence awards, and CRN's inaugural IoT Innovators Award in 2017 and again in 2018 and 2019. Kelly has also personally been honored by CloudNOW for Excellence in Entrepreneurial Achievement and has been on multiple CRN Women of the Channel (WotC) lists, including three consecutive Power 30 (now Power 40) Solution Providers awards, an elite subset of the same annual WotC list. Additionally, Kelly was named 2022 Woman of the Year by IoT Community for her outstanding contributions in the IoT space.
Beyond her successful role as a tech CEO, Kelly is an advisor, investor and philanthropist. Kelly has always been a vocal supporter and advocate of social and economic justice causes. She is proud to own a WBENC-Certified Women's Business Enterprise and takes an active role in mentoring young female entrepreneurs and technologists. Kelly also serves on the Board of Directors for education non-profit Generation Yes, and the Board of Governors for Uplift Family Services at Hollygrove, an EMQ FamiliesFirst Agency. Further investments and board roles include Icelandic cloud computing software company Greenqloud, which was acquired by NetApp in 2017.
For more information or press inquiries, please use the Schedule a Meeting button below. To learn about the other members of CBT's stellar team, please visit our About Us page.