Industrial IoT at the Edge
Building a better, safer, and more connected future for frontline workers across Construction, Oil & Gas, Manufacturing, Utilities, and Healthcare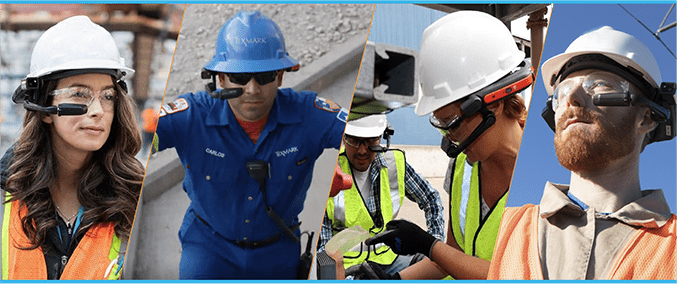 Internet of Things (IoT) is forecasted to be a trillion-dollar market by 2022, and 1.6 Trillion by 2025. Advances to the Industrial Internet will be accelerated through the convergence of two core but traditionally independent technologies: Informational Technology (IT) and Operational Technologies (OT), along with innovations in rapidly emerging technologies such as Artificial Intelligence (AI), Machine Learning (ML), and Augmented Reality (AR).
These technologies have the potential to drive a new Industrial Revolution but very few companies have moved beyond proofs-of-concept to implement at scale or in a frontline/ first responder environment. CBT, a domain expert integrator, has spent the last few years developing Industrial IoT Solutions at the Edge for Construction, Oil & Gas, Manufacturing, Utilities, and Healthcare workers ensuring their safety, optimizing their training, and increasing their efficiency and output.
Industrial IoT Solutions like Connected Worker have been especially critical as corporations struggle to maintain productivity while navigating new regulations associated with COVID-19. While COVID restrictions have lessened in recent months, there's no denying the permanent impact the pandemic has had on the workplace.
Is your company's IoT strategy in place? — Learn about the CBT Solutions driving Industrial technology innovations:
Construction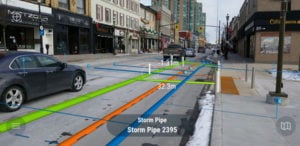 Core Tech: Augmented Reality
How CBT is Reducing Risk in Construction with Augmented Reality "X-Ray Vision"
A National Construction Company with $2B in revenue was looking to map the underground lines of an old gas compressor station. The information and previous mapping data that they had to work from were out of date, greatly increasing project risk and worker safety. CBT created an Augmented Reality solution that enabled "x-ray vision" for mapping gas lines and prevented underground utility strikes or explosions.
Manufacturing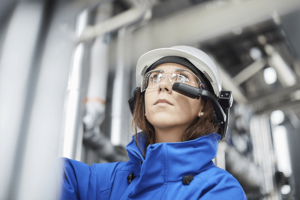 Core Tech: Connected Worker (IIoT/Edge/Wearables)
Financial Model: Connected Worker-as-a-Service (CWaaS); investment shifted from CapEx to OpEx
Metals Manufacturer Optimizes Their Workforce Using CBT's Connected Worker as a Service
A Houston-based Metals Manufacturing Subsidiary (multi-billion dollar international parent company) was experiencing a severe lack of qualified personnel to perform critical functions, especially during COVID-19. CBT delivered a Remote Expert and Worker Safety Solution: Connected Worker as a Service (CWaaS) to improve information and resource delivery, training procedures, and rapidly upskilled new and inexperienced employees while ensuring stringent worker safety protocols on the factory floor. This included an 'as-a-service financial model allowing the Company to shift their investment from CapEx to OpEx.
Manufacturing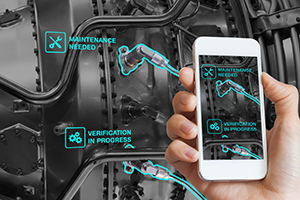 Core Tech: Augmented Reality (AR)
How CBT is Helping a Power Tool Manufacturer Enhance Training Experiences Using Augmented Reality – COMING SOON!
A Power Tool Manufacturer based in Milwaukee, WI was looking to transform their training procedures from in-person instruction to interactive and self-guided using AR. Its
current procedures are highly manual, resource-intensive, and difficult to scale across the workforce. CBT is working with the Company to adjust its training procedures by
incorporating Augmented Reality (AR). This level of detail, delivered through an application rather than by an in-person expert means the Power Tool Manufacturer can decrease the number of in-person expert resources, replacing them with facilitators instead. Training can be conducted in the field, with trainees moving through stations independently utilizing their tablet/mobile device.
Utilities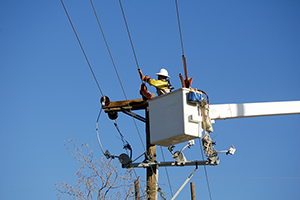 Core Tech: Connected Worker (IIoT/Edge/Wearables)
How CBT is Helping an Energy Utility Company Transform Training Experiences Using Connected Worker
An Energy Utility Company based in Minnesota with 3.3 million electric customers and 1.8 million natural gas customers is facing a shortage of frontline responders and experiencing significant training challenges. Coupled with compliance standards that can change daily, new and inexperienced lineworkers require supervision in the field straining corporate resources and causing bottlenecks with experts needed in multiple places in emergencies. CBT is working with the Energy Utility Company to implement a Connected Worker solution for remote training and collaboration to alleviate these issues including visualization of training content and viewing workflows.
Healthcare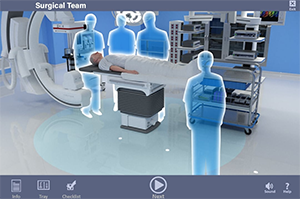 Core Tech: Augmented Reality (AR)
CBT & College of Medicine Revolutionizing Medical Training in Underserved Communities
CBT is helping a College of Medicine lower maternal death rates using leading-edge technologies to train nurses and midwives in isolated, low-resource communities. The College of Medicine is working with CBT to develop, fund, and deploy a mobile, virtual reality training application to give local care providers an easy-to-use platform for rapid upskilling. The second phase of the College of Medicine's project will include the deployment of two expandable, prefabricated obstetrics medical facilities (smart pods), didactic and hands-on training by faculty MDs, and remote mentoring through wearable compute to augment and sustain these initial training efforts.
Utilities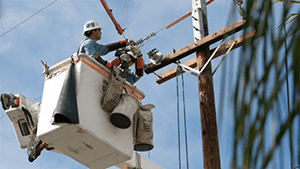 Core Tech: Connected Worker (IIoT/Edge/Wearables)
How CBT is Helping a Utility Company Keep Field Workers Up-to-Date on Standards and Training Using Connected Worker
Gas and electric companies, and companies across the utility industry, are experiencing difficulties training field workers and keeping them up-to-date on frequently changing standard operating procedures. These problems are heightened by the COVID-19 pandemic, making it unsafe to have trainers and trainees close to each other. CBT is working with a Utility Company based on the west coast of the U.S. to ensure workers have real-time access to current standards while in the field and can receive remote instruction and a hands-on learning experience.
Oil & Gas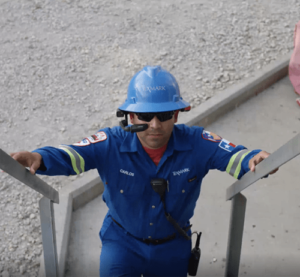 Core Tech: Connected Worker
Enabling Connected Workers at Texmark Chemicals' Refinery of the Future (RotF)
Changing demand patterns, complex initiatives, an aging, and retiring workforce, and exponentially increasing data volumes are just a few of the challenges facing the highly competitive oil and gas industry. To overcome these complicated issues, companies like Texmark Chemicals (a petrochemical manufacturer in Galena Park, Texas) are turning to advanced Industrial Internet of Things (IIoT) technologies to modernize their business.
In tandem with a robust team of industry-leading partners (including Hewlett Packard Enterprise, Aruba, PTC, Intel, and more), CBT built Texmark a Refinery of the Future, featuring advanced IIoT capabilities. One of the five core solutions included in the Refinery of the Future project is CBT's Connected Worker, delivering superior worker efficiency, productivity, and safety.
For more information contact Jocelyn DeGance: jocelyn.degance@cbtechinc.com.
Check out our customer innovation stories on our Transformational Customer Journeys page.
---
You can also download this article as a pdf below.