CBT conducted an AR/VR and Wearable Technology Survey that targeted IT and OT leaders and decision-makers across various industries.
The survey was conducted in two phases, with the first phase in March 2022 and the second phase in June 2022. Responses from both surveys are combined in this report.
Download your free copy of the CBT XR Report 2022 to hear how organizations like yours are leveraging AR/VR and wearable technologies.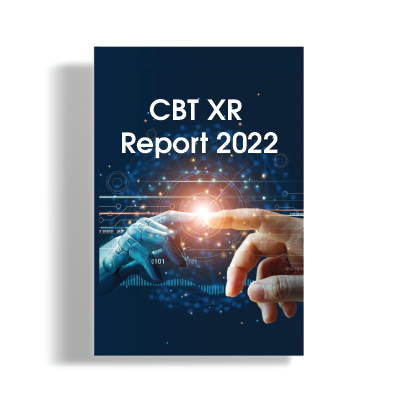 AR and VR create non-place based spaces, where activities can occur independent of location and time. One no longer must be at a specific location, at a specific time, to conduct or participate in an immersive experience. Annihilating location and time dependencies associated with human activity greatly increases its efficiency, inclusion, and creative potential.

Tom Bradicich, PhD

VP, HP Fellow, Global Head of Edge and IoT Software Lab, Hewlett Packard Enterprise