How CBT Is Helping a Utility Company Keep Field Workers Up to Date on Standards and Training Using Connected Worker
Overview
Gas and electric companies, and companies across the utility industry, are experiencing difficulties training field workers and keeping them up to date on frequently changing standard operating procedures. These problems are heightened by the COVID-19 pandemic, which makes it unsafe to have trainers and trainees in close proximity to each other. CBT is working with a utility company based on the west coast of the U.S. to ensure workers have real-time access to current standards while in the field and can receive remote instruction and a hands-on learning experience.
Schedule a meeting today to get started on your IoT journey!
The Challenge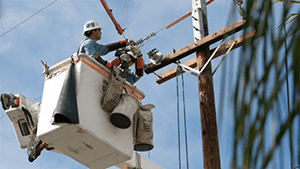 Companies in the utility industry are facing the challenge of keeping up with frequent — even daily — changes in standard operating procedures. Gas and electrical standards change often without field workers being notified. These frontline workers have difficulty staying up to date on thousands of standard operating procedures because, traditionally, they must learn about the changes by referring to a document in hard copy or on a laptop. These methods are challenging on a worksite.
Across the utility industry, companies are also finding it difficult to provide effective employee training. An aging workforce means the utility industry is losing its knowledge base to retirement. Quickly upskilling younger workers is essential for preserving historical and tribal knowledge. Workers need both instruction and hands-on training, which are typically conducted by trainers who need to be on the same piece of equipment as the trainee or at least nearby. This is a resource drain for utilities as it requires expert resources to be physically on-site during training procedures, which increases travel and per diem expenses.
During the COVID-19 pandemic, these issues have been exacerbated because traditional in-person training makes social distancing difficult, placing both employees at risk. The current safety guidelines add to the logistical challenges of setting up practice environments. Creating a real-world environment for hands-on training can take days. Utility companies must find ways to conduct remote training with easy-to-set-up, simulated working environments.
The Customer
A gas and electric utility company on the west coast of the U.S. was experiencing these challenges with training and maintaining current standard operating procedures in the field. It came to work with CBT through the Women's Business Enterprise National Council (WBENC), which certifies and connects women-owned businesses with major corporations across the U.S. The utility company was looking to optimize its training and find a better way for field workers to access standards updates using Connected Worker.
The gas and electric company had previously purchased head-mounted wearable devices with the intention of deploying the devices themselves but found they needed advice from an integrator like CBT to build a holistic solution. The utility needed CBT's expertise to better understand its challenges, find the best use cases, and determine the infrastructure and software integrations necessary to make an effective Connected Worker solution.
The Solution
The first step in the engagement between CBT and the gas and electric utility was a Quickstart, CBT's design-thinking ideation session used to make quick progress around complex needs. Through the Quickstart and a series of demos of varying Connected Worker technologies, the gas and electric utility was able to understand how and wherein the company the solution made the most sense. It was decided that CBT's Connected Worker would help the utility optimize its training and welding divisions by leveraging the power of IoT.
The Connected Worker solution includes virtual remote expert guidance, remote training, and access to current standard operating procedures through a head-mounted wearable device. The wearable will be used to enable bi-directional audio and video sharing for remote guidance and remote mentor, as well as voice-activated commands to increase safety while workers perform complex manual tasks. The device is one of the few wearable hands-free, voice-commanded options in the industry that is Class 1 Division 1 rated, which means it's approved in hazardous locations with fire or explosion risk. It is rugged, can easily attach to hard hats, and has arc resistance. Additional integrated software enables field workers to access training content and updated standards, as well as participate in hands-on training using real-world practice scenarios.
The Benefits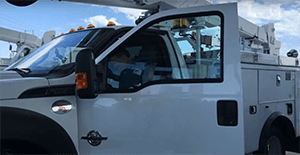 The gas and electric utility thought it knew what it wanted to do with Connected Worker, but with the help of CBT's Quickstart, the company uncovered a use case that was significantly more impactful. Now, trainers, supervisors, and employees can remotely share training and troubleshooting information through headset-to-headset video sessions. It allows faster troubleshooting and resolution and reduces the need for travel/truck rolls from an extended team. The utility also responds more quickly and has less need for on-site assistance from an expert because less experienced, local technicians can communicate remotely with an expert during an emergency. Remote assistance allows field operators to get assistance hands-free and in a much safer manner.
Using a headset instead of a tablet or laptop is safer during training and while following new standard operating procedures. Field workers can follow step-by-step procedures "to a T." All the worker needs to do is ask the device to retrieve up-to-date versions of procedures in real time. Using Connected Worker prevents field workers from making mistakes and incurring penalties for the business.
With Connected Worker, field workers can make talk-to-text notations while filling out required inspection and compliance documents. Typically, frontline workers spend a significant amount of time filling out spreadsheets, and the errors they make can cost the company millions.
Going forward, the gas and electric utility have the goal of deploying CBT's Connected Worker solution at scale. It would like to give every employee a headset — including 500 in a single division — so that tribal knowledge can be turned into training content and passed along to the next generation of workers.
Take a deep dive into CBT's Connected Worker solution and its use cases. Check out our virtual experience or request a demo from our experts.
---
You can also download the content as a pdf below!