Transforming Texmark Chemicals with IIoT
Changing demand patterns, complex initiatives and exponentially increasing data volumes are just a few of the challenges facing the highly competitive oil and gas industry. In order to overcome these complicated issues and stay ahead of countless industry rivals, Texmark Chemicals (a Texas toll manufacturer) is turning to CBT and Hewlett Packard Enterprise (HPE) to leverage advanced Industrial IoT (IIoT) technologies to modernize their business and create a Refinery of the Future, alternately referred to as RotF.
The global business environment in the petrochemical industry is very, very competitive. We're constantly seeking ways to compete more effectively. And any approach we take must also align with our commitment to ethics, safety, and community.

DOUG SMITH


CEO
Texmark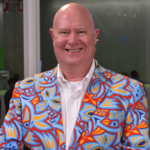 The Refinery of the Future project set out to develop, test and deploy the latest IIoT technologies to enhance the most important operational functions within Texmark's process manufacturing environment. In addition to CBT and HPE, this project brings together a robust team of industry-leading partners who have made an investment in solving real, pressing business problems and proving why IIoT matters. This RotF vision hinges on the emerging promise of IIoT that combines advanced analytics software with sensored devices to generate real-time insights, provide full automation and oversight, and reduce the risk of human error.
Explore how our team can expedite
your IIoT & Edge initiatives.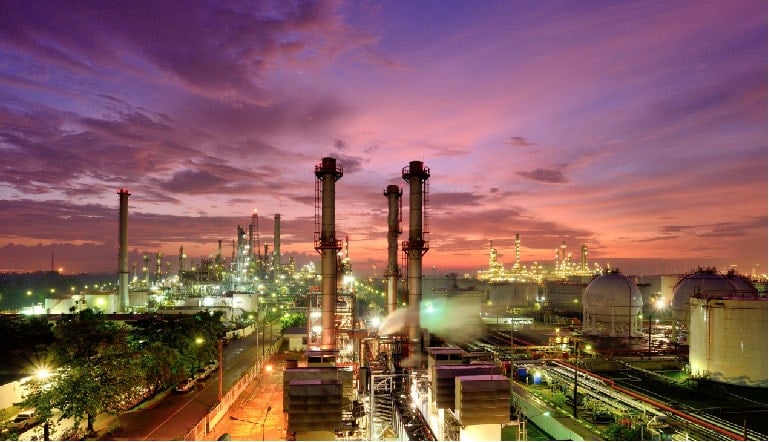 Together, the industry-leading partners are building and integrating five solutions to achieve next-generation innovation, efficiency, and safety:
Condition Monitoring & Predictive Maintenance

Providing personnel access to real-time assessments on asset performance, enabling proactive maintenance planning

Video as a Sensor

Utilizes AI to turn a live video feed into a smart sensor and alerting system that can help operation teams be safer and better informed

Worker Safety & Security

Integrate instruments capable of collecting & processing video, audio, & biometric data, to assess the health & operational condition of workers in the field

Connected Worker

Utilizes tailored software combinations enabled on wearable devices, smartphones and tablets to provide an effective way for field workers to visualize, consume and communicate actionable information

Asset Integrity Management

Allowing optimized inspection, repair, and workload planning by providing asset maintenance, performance & location/tracking information
As Texmark's official Systems Integrator and IT Support Contractor, CBT orchestrates technologies on behalf of the industry-leading partners and maintains Texmark's IT systems as the solution frameworks are deployed and integrated. The full list of partners includes HPE, CBT, Aruba, Intel, PTC, NI, OSIsoft, Allied Reliability, SparkCognition, GuardHat, and RealWear. Under the direction of CBT, these partners contribute to the different solution frameworks, enabling the simultaneous deployment and unification of a wide range of hardware, software, and OT.
CBT has a fantastic team. Everybody there is a great listener. They're good about gathering intel and learning about our challenges, about our pain points, and what the solution is that we're driving towards.

LINDA SALINAS


VP Operations
Texmark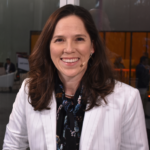 This RotF project is no ordinary IIoT deployment – IIoT holds the promise of benefiting Texmark's production streams in a multitude of ways, but specialized manufacturing like Texmark's needs more than a one-size-fits-all solution. It requires a dedicated and systematic approach to digital innovation in a previously highly-manual environment. Not to mention our technologies must integrate into Texmark's existing IT and OT systems while maintaining full plant operation twenty-four hours a day, seven days a week. We are on the leading edge of technology at the Refinery of the Future, which in turn brings the challenge of working in uncharted and untested territory. With that said, our consultative process is the only way to navigate the complicated process of implementing IIoT solutions. More than a few companies claim they can deliver an IIoT project like this, but only CBT, HPE, and the industry-leading partners have the track record to move beyond the proof-of-concept phase and prove it in a live, petrochemical production environment like Texmark Chemicals.
CBT recognizes that, for companies like Texmark, capitalizing on IIoT technologies is uniquely demanding because of their legacy IT and OT systems, and the need to keep the plant operational 24 hours a day, 7 days a week. We worked with HPE and the industry-leading partners, taking a consultative approach to identify Texmark's key functional and operational challenges and build them an individualized digital transformation roadmap. CBT defined how we could successfully integrate a multitude of partner technologies to realize their vision of next-generation innovation, efficiency, and safety.

STAN GALANSKI


SVP Engineering Services
CBT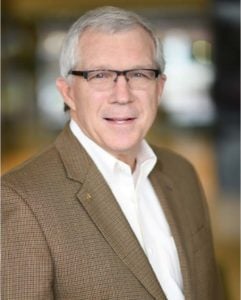 For more information CBT's work at Texmark Chemicals' Refinery of the Future, please browse the resources below and subscribe to our email list for updates. We look forward to providing further materials as each of the solutions expand and progress.