Top 4 Solutions for the Industrial Internet of Things (IIoT)
The industrial internet of things (IIoT) is an offshoot of IoT that uses connected devices to create smart facilities where operations are optimized to reduce risk, increase production, enhance quality and boost profits.
IIoT is growing in popularity, rebounding from pandemic-related setbacks. NY Market Reports predicted that the IIoT market will surpass $1 billion by 2027 by growing at a rate of more than 25% per year.
Companies can adopt IIoT by implementing connected solutions that meet their operational challenges and align with business strategy. Top 4 IIoT solutions include asset integrity management, connected worker, video as a sensor, and condition monitoring and predictive maintenance.
Here's a closer look at the top 4 IIoT solutions:
1) Asset Integrity Management
Asset integrity management (AIM)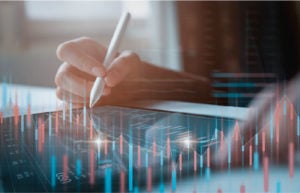 is crucial for companies in asset-intensive industries, such as oil and gas and utilities. These companies have geographically dispersed assets that must be tracked for their entire lifecycle to prevent a catastrophic failure that could result from an undetected flaw or poor maintenance.
AIM allows companies with large, complex equipment to automate the tracking of asset performance and maintenance. With AIM, frontline workers and control room staff gain digital access to asset-related information and documents, such as P&IDs, specification tolerances, maintenance logs, schemas, risk-based inspection graphs, and instruction manuals.
Risk-based inspection (RBI) is a crucial part of AIM. With RBI, assets can be tested for integrity problems, such as corrosion, erosion, cracking, and fatigue. Tracking performance helps determine if, how, and when an asset needs to be repaired or replaced.
2) Connected Worker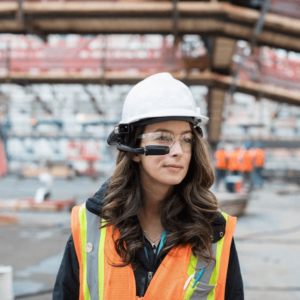 Frontline workers face the challenge of accessing information and communicating effectively while in the field. Carrying a clipboard loaded with documents or even a laptop is cumbersome and inefficient. When workers experience workplace accidents, lack of communication slows the response and leads to poorer outcomes. Connected worker solves both these problems.
Connected worker technology uses a wearable that is connected to a mobile device or laptop to enable two-way visual and audio communication between frontline workers and employees or supervisors at other locations. This IIoT solution has use cases in many industries, including construction, manufacturing, and healthcare.
The headset allows frontline workers to share their perspectives with other workers, and supplementary software allows workers to view documents and data, and even experience augmented reality through 3-D modeling and on-screen notation. Hands-free capabilities, such as voice-activated controls, promote worker safety.
Connected Worker enables a less experienced technician to work under the watchful eye of an experienced lead technician. A warning or guidance permits both accident/injury avoidance while enhancing institutional knowledge transfer from the lead technician to the next generation technician.
3) Video as a Sensor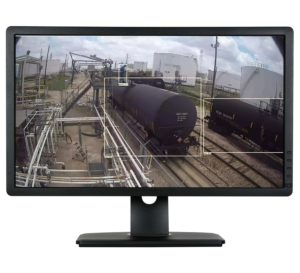 Many companies have multiple worksites that need to be monitored for safety and compliance. Traditional surveillance cameras can't tell if suspicious or dangerous activity is going on. You either need to hire a person to monitor the tape in real-time or employ a security guard to walk the property.
There's also a need to monitor production quality in manufacturing environments, inventory in warehouses and retail environments, the health and safety of employees, theft and more. These issues are expensive and inefficient to solve through traditional means.
Video as a sensor allows a company to monitor its campus, warehouse, factory, storefront, etc. without the need for additional staff. An AI-enabled camera turns live video into a smart sensor and alerting system.
Machine-learning capabilities empower the business to train the video analytics solution to detect visual anomalies and send alerts for potential quality, safety, and security hazards. The system can even teach itself how to recognize new anomalies as they emerge. Machine learning operations (MLOp) have a direct correlation in this application alongside model training and even artificial intelligence applications leading to true independent interactive automation.
With video as a sensor, your company can detect and respond to incidents quickly. When high-resolution video captures an incident, it is sent to the operations center for analysis so the proper response can be actioned.
4) Condition Monitoring and Predictive Maintenance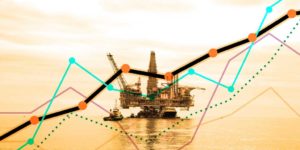 Reactive maintenance is costly and slows production down. If your company isn't taking a proactive approach to maintenance equipment can fail, leading to production shutdowns. A condition monitoring (CM) and predictive maintenance (PdM) solution allows your company to take a preventative approach to maintain, repair, and replace equipment.
CM and PdM help companies save money on maintenance costs while keeping their assets running at top performance levels. Condition-indicating sensors monitor vibration, motor current, temperature, oil levels, and more.
The solution uses web-based dashboards to give a holistic view of asset-performance indicators and condition data. Predictive analytics can then be used to diagnose problems, estimate how long a piece of equipment can run before needing repair, and resolve issues before they can affect production. The solution also integrates with the computerized maintenance management system (CMMS) system and connected worker solutions.
The possibilities do not end here. With process optimization, anomaly detection, and MLOps, the view of any process becomes forward-looking and predictive. This enables the process to be automated in the truest sense of artificial intelligence with either guidance to human interface, or no human oversight at all with self-testing and automatic updating capabilities.
Where to Get the Top IIoT Solutions
To take advantage of all the benefits of IIoT solutions, you need more than a value-added reseller (VAR) or systems integrator (SI). An SI can help you implement the solution, but it doesn't have the information technology and operational technology (IT/OT) convergence required to bring together automation, networking, and communications for IIoT.
CBT has an entire IIoT Practice that offers all of these top solutions and more! We can help your business choose which IIoT solutions are right for you, identify use cases, and customize the software for these solutions. As a Domain Expert Integrator, we provide the IT/OT convergence needed to make the most of your IIoT initiatives. We will create the solution to your specific need.
Find out how the top IIoT solutions fit into your business. Schedule a meeting with the CBT IIoT Innovation Team today.